If you are thinking of Chinese New Year celebrations this weekend we have all the fireworks you need to make your night a really special one.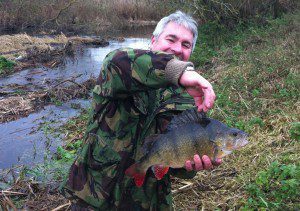 We have the latest Newport Pagnell Fishing Association books on sale in the shop.
For those of you who don't know the clubs waters they offer the chance to catch a large variety of specimen fish, including carp to 32 lbs, pike to 30 lbs barbel to 16 lbs as well as some really cracking chub, bream and tench.  Our staff are well equipped to advise you as they are keen 'Newport' anglers.
2015 – NEW YEAR 
JUST AROUND THE CORNER 
With 2015 fast approaching many of you will be thinking about fireworks to bring in the new year!! Here at Willards we stock fireworks all year round, a huge selection of fireworks will be available right through Christmas, new year and then on wards throughout the year. Not all retailers have an all year round licence so cant stock fireworks all year.
Hot off the press, a 43lb mirror carp has been caught from willen lake, that's a whopper!!
come into the shop… Dave will fill you in with all the details!
new MKAA fishing permits are now in stock and going fast, pop in to purchase yours… Cash only on the licenses don't forget!
MKAA have put in place a new formality, you now need to produce a valid rod licence to get a local mkaa licence, this is due to the amount of anglers caught without a rod licence last year.
Pop in and have a look we currently have a fill range of break barrel or PCP air rifles, along with CO2 pistols!!
Dave or Sean are more than happy to help or show you through the rifles or pistols.
Sean and Sean are now valued members of the Willards team… Pop in to say hello!!!
Both big anglers and shooters… they say they are good at both, have to make your own decision on that one!!
REMEMBER REMEMBER the 5th of November ….. Gunpowder treason and plot!
we cant help you out on the gunpowder front but we can on the firework front!! it wont be long before Dave Louise DJ Jim and Myself (Tim) will be changing the shop around once again for the firework season to begin… we sell all your round so if you want to stock up early please do!
Here's a taster of a previous rocket display
The Milton Keynes citizen is showing us what we are able to catch from our rivers! glorious Barbel like the specimen pictured on the angling column, keep on trying they are out there!!!
click the following link to read Septembers article.
Willards is moving on with the TECH! not only do we have a new facebook page we are now on GUNSTAR a site dedicated to everything air weapons!