Home
Welcome to Willards, we hope you enjoy browsing our site.
Our shop is located in Milton Keynes and we offer a friendly and efficient service in all three areas of our business.
Take a look at the area you are interested in then come on over to see us for a chat.
BSA R10 – Brand new – bargain price
Gun with scope-£999
Click on image for info
Gun only-£499
Gun with scope-£620
Click on image for info
Gun only-£299
Gun with scope-£399
Click on image for info
Gun with scope-£399
Click on image for info
Complete kit-£530
Click on image for more info
Pistol only-£249
Click on image for more info
BSA Roadster with scope £269
Click on image for more info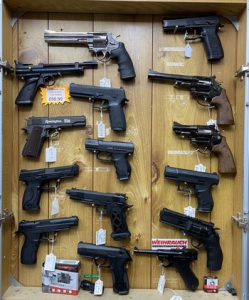 Currently stocking the best range of Co2 pistols in MK
Click on image for more info
Gun and 3-9×40 scope £479.99
Gun only £425
Gun only £340
Gun with scope £445
Gun only £375
Gun with scope £475